In 2003, It has VHS releases from PBS VIDEO. In February 1, 2005, It had DVD releases on 6-Disc Set from PBS Video.
VHS releases
Edit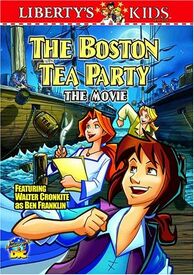 On January 28, 2003, PBS VIDEO released 8 videos in 1-16 Episodes through 2 Episodes on 1 Video. It has the funding credits.
On May 27, 2003, PBS VIDEO released 12 videos in 17-40 Episodes. It has no funding credits.
FBI Warning (1981-2005)
PBS Kids Logo (1999) Dash
Liberty's Kids Funding Credits (2002) (Except 9-20 Videos)
Opening Sequence
DVD releases
Edit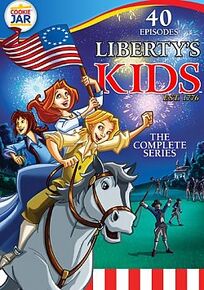 On October 14, 2008, Shout! Factory released 
Liberty's Kids- The Complete Series
 on DVD in Region 1. The 6-disc box set contains all 40 episodes of the series as well as several bonus features. This release has been discontinued and is out of print.
On July 16, 2013, Mill Creek Entertainment re-released Liberty's Kids- The Complete Series on DVD in a 4-disc set